Helioviewer.org 3.1 released
The Helioviewer Project is pleased to announce that Helioviewer.org 3.1 is now available. This new version of helioviewer.org adds two new features, an event timeline and improved YouTube movie browsing.
The event timeline allows you to pan backwards and forwards in time, and zoom in and out, browsing what happened and when it happened on the Sun.  It is accessible via a tab at the bottom of the viewer window, and works in the same way as the image timeline.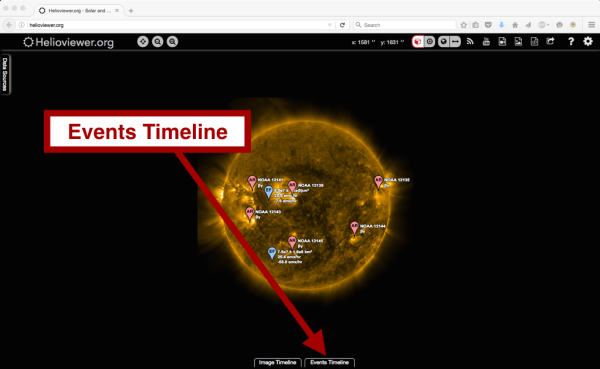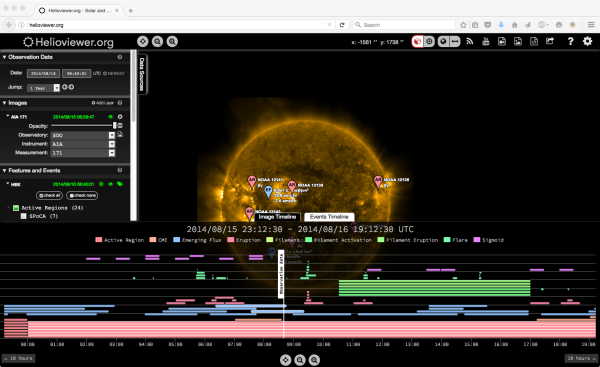 The YouTube movie browser now allows you to see if any shared movies include the date and time you are looking at.  It's a way of finding out what other people have seen on the Sun.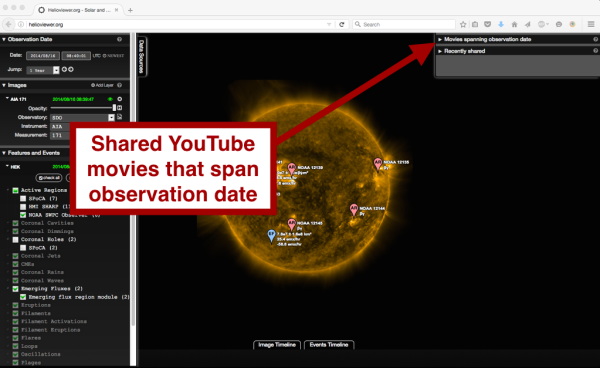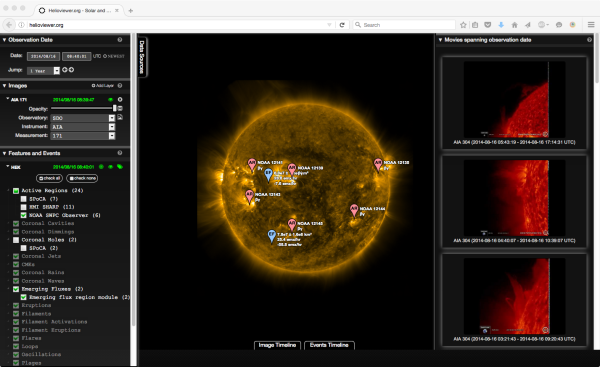 This new feature was suggested by a user of helioviewer.org. If you have a suggestion of how to improve helioviewer.org, please email us at contact@helioviewer.org.
Thanks, and we hope that you enjoy this new version of helioviewer.org.
Written on August 15, 2016 by jack